Radio Submission
Want to make getting the hottest music without having to send out a street team to collect cd's. Well we have a service that just right for your broadcast needs. Atlanta's UnderGround Hits is launching "Online Radio submission". Please read the terms and conditions as they apply to this service or use our contact information to ask important question about the service
Atlanta radio stations links

FM Atlanta Radio Stations

88.5 WRAS GPB news/talk 5 a.m. to 7 pm. weekdays, 8 a.m. to 6 p.m weekends// diversified music mix with a rock emphasis other times, Georgia State University www.wras.org
89.3 WRFG Jazz, blues, Afro-pop, bluegrass, folk, Latin, Indian, talk www.wrfg.org
90.1 WABE NPR news/classical www.wabe.org
91.1 WREK Diversified Georgia Tech www.wrek.org
91.5 WWEV Christian www.wwev.org
91.9 WCLK Jazz/soul Clark Atlanta University www.wclk.com
92.1 WJGA Contemporary/oldies ("We play whatever we like"), Jackson, GA http://streema.com/radios/WJGA_FM
92.3 DEPO Hispanic sports talk http://www.ESPNDeportesAtlanta.com
92.5 WEKS The Bear Country www.925fmthebear.com
92.9 WZGC The Game: sports talk http://atlanta.cbslocal.com/station/92-9-the-game/
93.3 WVFJ Joy 93.3 Contemporary Christian www.j933.com
93.5 WRSM South 93.5, country Rome, GA http://www.south107.com
93.7 WCNN Simulcast of sports/talk 680/The Fan http://www.680thefan.com
94.1 WSTR Star 94 Hot AC www.star94.com
94.5 WSTR-HD3 Streetz 94.5, hip hop www.streetz945atl.com
94.9 WUBL The Bull Country www.bullatlanta.com
95.5 WBTS news/talk, simulcasts with 750/WSB-AM
96.1 WKLS Power 9-6-1 Top 40 www.power961.com
96.7 WWLG simulcasts alternative rock Radio 105.7 www.radio1057.com
97.1 WSRV The River Classic Hits www.971theriver.com
97.5 WAMJ Majic simulcast R&B 107.5 at www.majicatl.com
97.9 WWWQ-HD3 OG 97.9 old school hiphop  www.qtwenty.com
98.5 WSB B98.5. Soft rock from the 80s, 90s and today. www.b985.com
98.9 WWWQ-HD2  True Oldies http://www.iheart.com/live/989-The-Walk-5727/
99.3 WTZA-HD2 Old-school hip hop simulcast with AM 1010 http://www.oldschool993.com
99.7 WWWQ Q100 Top 40 www.q100atlanta.com
100.1 WNSY in Jasper. Mexican pop
100.5 WNNX Rock 100.5 Rock www.atlantasrockstation.com
101.1 WLJA Southern Gospel www.wljaradio.com
101.5 WKHX Kicks Country www.wkhx.com
102.3 WLKQ La Raza – Spanish www.laraza1023.com
102.5 WPZE Gospel www.praise1025.com
102.9 WMJE News/talk simulcast of AM 550/WDUN
103.3 WVEE V-103 R&B/hip-hop  www.v-103.com
103.7 WXKT Chuck from North Georgia  pop-rock mix from the 1970s to today http://www.1037chuckfm
104.1 WALR Kiss 104.1 R&B  from the 1970s until today www.kiss1041fm.com
104.7 WFSH Fish Contemporary Christian www.thefishatlanta.com
105.3 WBZY El Patron Regional Mexican www.1053elpatron.com
105.7 WWVA Alternative rock Radio 105.7 www.radio1057.com
106.1 WNGC Country out of Athens www.1061wngc.com
106.7 WYAY newsradio www.allnews1067.com
107.1 WTSH X107.1 in Rome and Atlanta, alternative rock www.x1071atlanta.com
107.5 WAMJ Majic simulcast R&B with 97.5 at www.majicatl.com
107.9 WHTA Hot R&B/hip-hop www.hotspotatl.com

AM Radio Stations

550 WDUN News/talk www.wdun.com
590 WDWD Radio Disney www.radio.disney.go.com
610 WPLO La Bonita Spanish www.labonita610.com
640 WGST talk radio http://www.640wgst.com/main.html
680 WCNN Sports/talk www.680thefan.com
750 WSB News/talk www.wsbradio.com
790 WQXI ESPN sports/talk www.790thezone.com
860 WAEC Christian www.love860.com
890 WJTP Chinese http://tunein.com/radio/WJTP-890-s18765/
920 WGKA News/talk www.920wgka.com
970 WNIV Christian talk www.wniv.com
1010 WTZA Old School hiphop 1010 R&B www.oldschool993.com (simulcast with 99.3)
1040 WPBS Spice Radio Korean www.atlantaradiokorea.com/
1080 WFTD Spanish Radio La Ley laley1080am.com/
1100 WWWE ESPN Hispanic sports http://espndeportes.espn.go.com/news/story?id=226774
1160 WCFO news/talk www.newstalk1160.com
1190 WAFS Spanish contemporary www.1190radioluz.com
1230 WFOM ESPN sports talk
1260 WTJH Gospel www.am1260wtjh.com
1270 WYXC News/talk Cartersville http://www.am1270wyxc.com/
1340 WALR The Fan 2 Fox Sports Talk radio
1380 WAOK News/talk www.waok.com
1400 WNIV Christian talk www.wniv.com (simulcast with 970)
1410 WKKP Classic country no url but you can call (770) 504-8410
1420 WATB Spanish during the weekend, variety on weekends including Carribean http://watb1420.com/
1430 WGFS Carribean (out of Covington)
1440 WGMI Southern Gospel www.wgmiradio.com
1460 WXEM La Favorita Spanish www.radiolafavorita.com (simulcast with 1130 WLBA and 1600 WAOS)
1480 WYZE Gospel www.wyzeradio.com
1500 WDPC (Dallas, GA) Gospel www.wordchristianbroadcasting.com/wdpc1500/
1520 WDCY Gospel (simulcast with WDPC)
1550 WAZX Spanish/Christian
1570 WIGO The Light Variety/gospel www.wigoam.com
1600 WAOS La Mejor Spanish www.radiolafavorita.com
1690 WMLB Eclectic www.1690wmlb.com

Which stations are available on the Tune In app? Most of the non-comms, Cox stations (B98.5, WSB, River, Kiss, X107.1), Lincoln Financial's Star 94 and 790/The Zone; The Fish; the Fan; CBS stations 92.9/The Game, WAOK and V-103. What's missing: Clear Channel stations such as Power, Bull, Radio 105.7 and the Cumulus stations such as Rock 100.5, Q100, Good Time Oldies, Kicks and NewsRadio 106.7

Which stations are available on I Heart Radio? Clear Channel, Cumulus, Cox, Salem. What's missing: CBS stations such as the Game, V-103 and WAOK

Which stations are available on Radio.com? Only the CBS stations are available here: the Game, V-103 and WAOK.
Register member will required to complete the Online Radio Submission form. The information you provide will be made available to our clients through the access control panel. Potential clients will have the power to review and contact you, so it is important you provide valid contact information. Once you have supplied your information your submission will be valid for 30 days. Clients will have access to this information and will notify you of there intent to broadcast your material. If not client has responded to your submission you have to re submit your information again. We recommend using some of you latest material. GOOD LUCK!
are you a radio station?
Are you a radio station, are broadcasting network? Well we have and exclusive service being brought to you by Atlanta's UnderGround Hits.
We are going to give you unlimited access to potential artist. You can even download and play tracks live on the radio. We've taking allot of feedback from local artist in the Atlanta area and abroad. No more waiting countless hours for cd pick-up's or going through piles if mail. Just refer those interested individuals to our site for a free account and access to features like online registration. You will be able browse locally as well as nationally. You will even have access to contact information and more. This service is free to registered members and we encourage to sign-up today for a free artist profile on Atlanta's UnderGround Hits. However we are asking our clients to pay a small monthly service fee of $50.00 for access.
» Click here for sign-up and more details
Submit your audio for Radio Play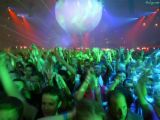 The Atlanta's UnderGround Hits online radio submission if free for registered members. If haven't registered you can do so from the home page and create your free artist profile. Registered members can submit a single track for radio review and potential play. Login using the login area on this page to begin. submission will be valid for 30 days for local or national radio station review