Radio Submission
Want to make getting the hottest music without having to send out a street team to collect cd's. Well we have a service that just right for broadcast needs. Atlanta's UnderGround Hits is launching "Online Radio submission". Registered members of out site will have the capacity to submit a single track for Radio review. If you like it just download the file and let it spin. Now you will have the power to review artist locally and nationally to give your listener's a different flavor or introduce new talent. We're going to give some pretty interesting tools to build unlimited play list and more. Please read the terms and conditions as they apply to this service or use our contact information to ask important question about the service
Artist submit your music now!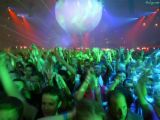 The Atlanta's UnderGround Hits online radio submission if free for registered members. If haven't registered you can do so from the home page and create your free artist profile. Registered members can submit a single track for radio review and potential play. Login using the login area on this page to begin. submission will be valid for 30 days for local or national radio station review
Register member will required to complete the Online Radio Submission form. The information you provide will be made available to our clients through the access control panel. Potential clients will have the power to review and contact you, so it is important you provide valid contact information. Once you have supplied your information your submission will be valid for 30 days. Clients will have access to this information and will notify you of there intent to broadcast your material. If not client has responded to your submission you have to re submit your information again. We recommend using some of you latest material. GOOD LUCK!
are you a radio station?
Are you a radio station, are broadcasting network? Well we have and exclusive service being brought to you by Atlanta's UnderGround Hits.
We are going to give you unlimited access to potential artist. You can even download and play tracks live on the radio. We've taking allot of feedback from local artist in the Atlanta area and abroad. No more waiting countless hours for cd pick-up's or going through piles if mail. Just refer those interested individuals to our site for a free account and access to features like online registration. You will be able browse locally as well as nationally. You will even have access to contact information and more. This service is free to registered members and we encourage to sign-up today for a free artist profile on Atlanta's UnderGround Hits. However we are asking our clients to pay a small monthly service fee of $50.00 for access.
» Click here for sign-up and more details
Submit your audio for Radio Play
To begin login using your member login and complete the submission form. Once you have completed the Online Radio registration your material will be available for review by potential clients for consideration for radio play.